Blended Learning offers a great middle-ground, taking advantage of the benefits of digital e-learning without committing fully to a digital-only platform.   Professional classroom training has always had two major hurdles: the price of training staff and the loss of productivity when employees are pulled from work.   High-quality training content can overcome both hurdles by promising outcomes that justify the costs. Still, many new techniques in the Learning & Development pace have started solving the problem by reducing the time and expense of the training as well.   With the growth of e-learning, many training modules are shifting entirely online, but others are difficult to translate into a digital environment.  
Improve Pacing
Keeping the training compact is becoming increasingly important with the rapidly dropping average attention span. Shorter, fast-paced classes followed by online revision have shown a much higher impact than lengthy classroom sessions. One great way to optimize the training is with a blended learning strategy where the initial lesson is conducted in a classroom environment, and the revision sessions are conducted digitally. Thus, learners will have the option to revise and apply content more effectively without the hassle of an extra classroom session. This not only improves pacing but also dramatically reduces training costs, both in the cost of the trainer and the cost of keeping trainees away from their regular duties. Because these revision modules are designed to be completed asynchronously, learners can also complete the module at any time regardless of who else is available, further reducing the strain on your workforce. Asynchronous training is especially useful in teams where it's necessary for at least one member to always be on-call, since managers can stagger shifts to minimize the loss of productivity involved in conducting the training.  
Digitize Assessments
A study in the UK found that 73% of trainers witnessed better post-learning performance when assessments, often in the form of interactive polls and assignments, were conducted online rather than in-person. In addition, using blended, digital modules to assess learners frees up more valuable time and money. This further focuses the classroom session only on delivering new learning and answering questions, while online sessions give learners the ability to experience the content at their own pace.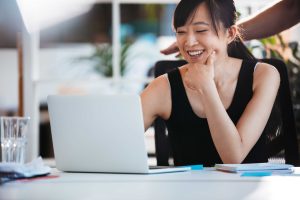 Distribute Learning
To maximize the value of a training program, spreading the learning over a longer period can be useful. However, this can dramatically increase both time and money costs if the entire process is handled through classrooms. By distributing the workload over a series of exercises instead of a single training program or boot camp, learners can gradually take in the knowledge without the cost of extra classroom time. This can significantly impact both the ease of learning and learners' long-term memory. Trainers can also use these online tools to serve as learning reminders for trainees, dramatically boosting knowledge retention. To do this, many blended training programs will have regular assessments 15, 30, and 45 days after the training session to check how much of the training learners have retained and how much they've benefited from it. Analyzing the relationship between assessment scores and performance after the training can also help decision-makers identify how much of an impact the training has had on performance metrics.   Ozemio has vast experience building and facilitating blended learning programs for many of our large and small clients. We can help you design, build, and advise you on best practices regarding blended learning environments, as well as dozens of other e-learning styles and modalities. If you are thinking about building a blended learning program, you can learn more about Ozemio's blended learning services or go through some of our other professional blogs and reach out to us.