The banking, financial services, and insurance (BFSI) industry runs on trust. From banks to insurance to accounting firms, the customer's trust is the most valuable asset for any company in the industry. Building trust is an incredibly challenging task, and it is a large part of why the barriers to success in most BFSI fields are so high, even when the restrictions of acquiring enough capital through loans and raising equity are becoming easier to overcome. The problem of trust is somewhat different between large and small institutions.   With larger banks, size can often work in their favor. Large banking institutions can cultivate a reputation of reliability with relatively less difficulty. However, where these big banks often struggle is with personalization—customers often feel like they do not matter. They are often worried that bank procedures can get delayed and frozen up in a cold bureaucracy, or that complaints or concerns they might have will not be heard.   Small and mid-size institutions might not suffer from this fear of depersonalization. These BFSI firms are often compact enough that decision-makers are more approachable. But with that comes greater importance on proving the company's reliability. The success of these companies still heavily relies on the public opinion of trustworthiness, so it is very important to showcase that.   Fortunately, many companies have found success building long-term trustworthiness through proactive e-Learning modules that upskill staff on both soft and technical skills.  
Behavioral training to boost approachability and rapport.
  A great customer service experience instills a belief that your company is reliable and stable, and it builds a deeply personalized experience for the customer. However, without effective and standardized training, the customer service experience can be unreliable and vary extensively.   One of the best ways to avoid this inconsistency is with an effective, meaningful, and well-defined training program. Good customer service training helps employees connect with customers more easily and gives customers a more consistent experience across consultations with different employees.   Several companies have seen great results through microlearning modules—bite-sized, 10 to 15-minute digital exercises that present customer cases that BFSI industry agents are challenged to work around. Exercises like these, where employees are challenged to delight customers with unconventional approaches, help build problem-solving skills, empower and motivate your workforce, and encourage proactive customer service.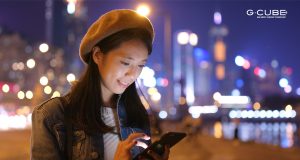 Product knowledge training to empower staff to be advisors.
  Successful banks and other BFSI firms need to sell more than just better interest rates or cheaper premiums. The vast majority of customers in the BFSI industry are willing to pay higher rates for the luxuries of approachability and transparency, personalization, and ease of access to services, so good customer service needs to embody these branding principles.   Training your staff to emphasize customer convenience in this way requires a lot more depth than simply training them on product features. Product training that emphasizes troubleshooting and problem-solving rather than simply covering base features helps your staff go above and beyond to handle special customer needs and create loyal patrons.  
Active-listening training to build brand ambassadors.
  In addition to product knowledge, one of the most powerful ways to create a resilient brand is through investing in active-listening training. This empowers your customer-facing employees to be problem solvers and makes your company look more streamlined and efficient in the BFSI industry.   As the face of your company, your customer service agent should be comfortable enough with your brand to represent it; this is best achieved through empathy and active-listening training. These skills are invaluable for getting your customers invested in your brand and committed to your BFSI firm.   Now that you are hopefully thinking about upskilling your employees to grow your business, we should talk about how you can make these training programs a reality. While classroom programs can be effective, the lack of standardization across sessions can hurt the consistency of your customer experience, which impacts the brand.   Instead, Ozemio recommends e-Learning modules. These digital training modules are standardized to avoid dips in quality and can be conducted asynchronously by all current and future employees. E-Learning is quickly becoming much more impactful than classroom training modules, and accessibility to the modules is quite easy no matter the size of the firm.   Ozemio has some great examples of e-Learning training modules that we built for banks, insurance firms, and accounting agencies in the past, which you can find here. Or you can reach out to our staff directly by contacting us here.