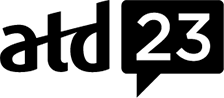 We will be at the
ATD International Conference & Expo
Why Ozemio? - We Transform
Holistic Solutions: We address your organization's needs from every angle, leaving no stone unturned.
Customized Approach: Our tailor-made plans ensure that we meet your specific business requirements.
Expertise: Our team of experienced professionals brings a wealth of knowledge and skills to guide you through the transformation journey.
Lasting Impact: We create sustainable change that drives long-term success.
At Ozemio, we understand that true transformation goes beyond isolated efforts. We believe in a holistic approach that ignites growth at every level. Discover why Ozemio is your ideal partner for talent transformation.
Visiting our booth at ATD (design: entire logo with date) at booth #1347, and know we enable empower clients to reach new heights.
Rich Client Portfolio
Across Industries